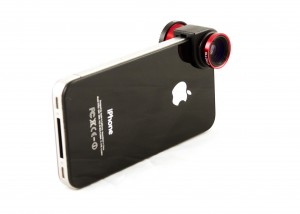 Alright gizmo geeks perhaps I've exaggerated a little bit (or maybe a lot). Having spent hours trying to show my mother how to use her I-apps, I've come to the conclusion that in order for something to be successful it has to simple to use, but must be able to address multiple requirements.
Taking these requirements into consideration, the olloclip will be a tremendous success. This company provides users with a quick connect 3 lens solution that works with your existing Apple apps. For the technology challenged, simply pick the lens you require (fish eye, wide-angle or micro lens), clip it on to your IPhone, select your favorite Apple app and your ready to go.
Good news is not only does Olloclip have a solution for the iPhone5, but also has one for the iPhone 4G and 4GS. It's not too late now, this would make a fantastic birthday or mother's day gift.
Product Specifications
Compatible with the iPhone 4G, 4Gs and now available for the iPhone 5
Lens 1: Fish Eye – captures approximately a 180 Degree field-of-view and produces some striking images.
Lens 2: Wide Angle Lens – great for when you need that extra field of view, approximately double that of the normal iPhone.
Lens 3: Macro Lens-applies roughly a 10X multiplier and allows you to focus the iPhone within 12-15mm of the subject.
Comes with a carrying pouch made from a microfiber material that doubles as a lens cleaner and conveniently holds the supplied-lens caps or the Wide-Angle lens when removed for Macro shots
Bonus iPhone tripod adapter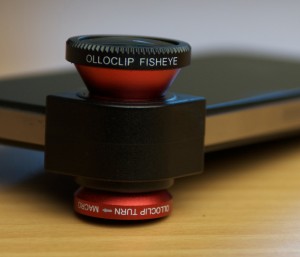 References: