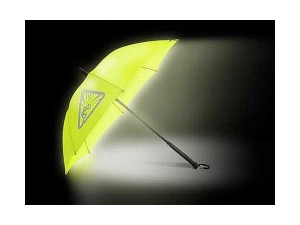 Gizmo readers, don't get wet this April.  Just in time for spring, the StrideLite Illuminated Lightweight Umbrella will allow you to enjoy these spring showers all day and all night.
Powered by 2 AA batteries,  the vibrant color of the umbrella along with the reflective printing this umbrella will protect you from the rain and will ensure that you are well seen by any cars.  The light is controlled by an on/of switch located in the umbrella handle.
What great gift for mother's day !!
Product Specifications
Dimensions 1″ high X 1″ wide, 32″ long (36″ diameter when opened).
Power 4 AA batteries
Warranty 1 year warranty for manufacturer's defects.
Weight 15oz
Wind Engineered to withstand 40mph winds without damage.
3M reflective material on 4 of 8 canopy panels.
Sterling Silver umbrella clasp.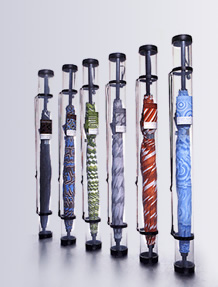 The StrideLite is available in different colors: