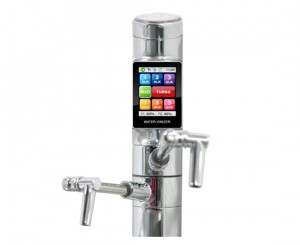 Tyent Rettin must have hired some workers from Stark enterprises, because it has come out with the Iron Man of Under-Counter Water Ionizer.
Matching the high tech requirements of built-in CPU chips controlling the Antivirus and PH systems with the elegance of the Jarvis like Voice guided systems, the users simply has an Iron Man like system underneath their counter top.
To match this, Tyent Rettin has constructed the electrodes of this ionizer out of platinum and holed titanium, so that is almost indestructible.
The company must have thought this also, because the product comes with the "Forever Guarantee" Lifetime Warranty.
Product Specifications
Product Size Ionizer: 15in (W) x 5.5in (D) x 15in (H)
Dispenser: 10.5in (H) x 2in (D)
Weight 5.6kg
Rated Voltage 100-240V a.c 50/60 Hz
Power Consumption Adjustable from 85 to 375 watts (55 adjustable levels)
Touch-type automatic water supply with seven-color back lights
Voice guided service explaining product functions
Anti-virus system of the electrolytic tank
Automatic control with built-in CPU chips
Nine electrodes made of platinum and holed titanium
375 watts of power with Turbo
"Forever Guarantee" Lifetime Warranty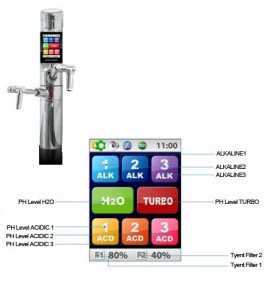 References: Amazon UCE-9000 Turbo Under-Counter Extreme Water Ionizer