For all you technological wizards, here is something that combines a sleek design with an amazing sound, a USB speaker and Mic designed by by Yen Lau
The speaker and mic works like a speaker phone. It works immediately once connect it's USB cable to the computer. Whenever a call comes in, just simply tell the computer to answer the call, and then you can chat with your friends through this hands-free device.
Mr Lau was been awarded with the famed Platinum A' Design Award given to top 1% percentile designs that has carried out an exemplary level of sublimity in design for this sleek and technology sexy speaker. Unfortunately gadget junkies, the bad news is the product is only concept and there is no news as to whether it will hit the shelves of your local electronic store.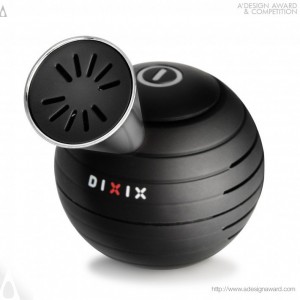 Product Specifications
Product dimensions: 88 mm x 60 mm x 87 mm
Package dimensions: 114 mm x 62 mm x 137 mm
Interface: USB
References: USB Speaker and Mic by Yen