You too can have a Lamborghini at a reasonable price in your garage.
Unfortunately, Gizmodians its not 2013 Aventador LP700-4 or even one of the legacy models. Thanks to Tonino Lamborghini you can purchase a Lamborghini Electric Grass Trimmer 2in1 RTV 6050 and will not have to refinance your house to be able to afford it. All Tonino's products were put together with the elegant motto "Design should be sexy, easy, intuitive like a beautiful woman"
The RTV 6050 is both a grass trimmer and vacuum which is great for your edges, terraces and lawns. It comes with an integrated 10L grass collection bag.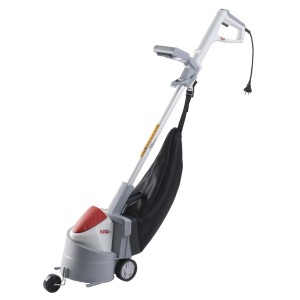 Product Specifications
Weight 6 Kg
Product Dimensions 127 x 35.4 x 21.2 cm
Model no. RTV6050
Electricity 500w
Comes with Collection bag with 10L capacity
Telescopic height adjustment
Wheels for easy maneuverability
Long life and easily removable nylon cutting blades
References: Lamborghini Garden Tools