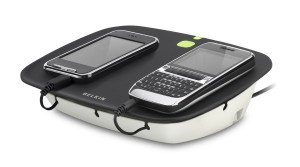 Gizmo readers, its the weekend and in addition to going green with your garden work we suggest taking a look at your crop of techno devices at home.
Looking at my local (Apple) store I happened to see the Belkin Energy-Saving USB Charging Station that charges maximum four devices at once and shuts them off automatically when they are not in use. It is compatible with most devices that leverage a USB input to charge such as MP3 players, smart phones, digital cameras.
What our users should also take into consideration (thank you for the email from Armando in the UK), this device does not work for iPad or device requiring 1A to charge.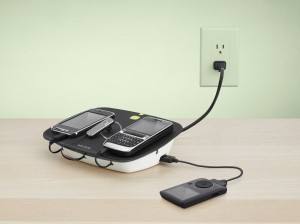 Product Features
Dimensions: 1.9 inches H X 9.4 inches L X 7.1 inches W
Weight: 12.2 ounces
Replaces up to 4 charging bricks with one simple power cord to free up wall outlets
Integrated timer turns off after 4.5 hours of charging time to save energy
Push button: Start, Auto-off, and Auto-start function
References: Belkin Conserve Valet with Energy-Saving USB Charging Station