And now an idea to help you create that perfect light setting for your summer party.
Created by our friends at Philips, the Hue lighting system use a bridge plugged into your router to allow you to personalize lighting settings and timers.
Whether setting personal colours and themes from photo images to simply turning off and on your lights remotely, the Hue system is simply brilliant.  For suggestions on room lighting Phillips has a support site on line where users can share there scene configurations.
Product Specifications
Save your favorite light scenes for each room or time of day
Shut off or on your lights, control and monitor your lights remotely
use the Personal timer option and set your alarm to wake you up gradually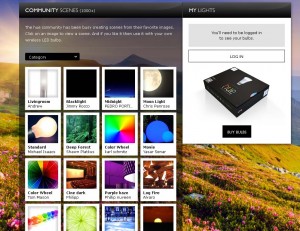 References: Hue Personal Wireless Lighting