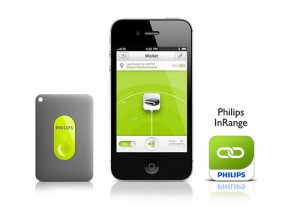 Gizmo users, last year we took a nice trip to France and experienced some of the European culture.  Unfortunately one of the things we did experience was pickpockets in Paris.
The scientists at Phillips must have had similar experiences because they have come up with the InRange transmitter and app that will keep an eye on your valuables even when you are not. Simply attach the small, thin InRange to your valuables (wallet, purse etc).
The company's InRange system uses a free app and Bluetooth leash to alert users when the InRange and iPhone are out of range.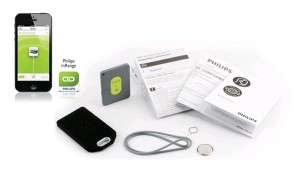 Product Specifications
Bluetooth® Version:       BT 4.0
Apple App:                        Free Philips InRange App
Connects                         Up to 3 InRange units
Compatibility                   iPhone (5, 4s), iPad
Battery:                             CR2016
Dimensions                    width: 60 mm, height: 40 mm, depth: 3.8 mm
Product weight               20 g
References: Philips InRange Bluetooth smart leash AEA1000 for iPhone 5/4S & the new iPad – Amazon