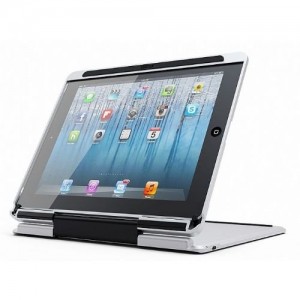 The Crux Case is an iPad® keyboard case that will add laptop functionality to your Apple iPad (iPad 2) (iPad 3) (iPad 4).
Simply insert your iPad into the case, synch up the keyboard with Bluetooth and your ready to go. The CruxSKUNK made out of out of "airplane grade aluminum" and then anodized to give it the same look and appearance as a Mac book Air.
Modes
Laptop Mode: which allows use of the keyboard.
Movie Mode: great for watching movies and videos.
Tablet Mode: great for reading books or magazines.
Carry Mode: when not in use the CruxSKUNK™ closes up and protects your iPad's® screen from nicks and scratches.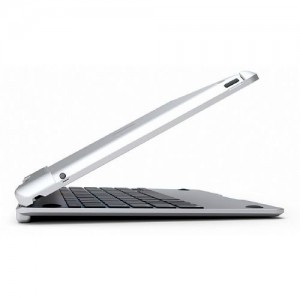 Stay tuned as the Skunk can only be purchased by pre-order on the Crux website.
By the way for all you iPad mini users, stay tuned as Crux is coming out soon with the Crux Encore.
References: CruxSKUNK Bluetooth Keyboard Case for Apple iPad2 / iPad3 / iPad4