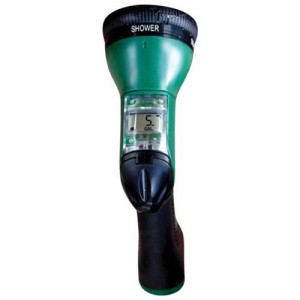 A blog that is applicable for Earth Day ..
If your looking to upgrade your garden tools this summer I recommend purchasing the
Save A Drop Water Usage Monitoring Garden Hose Spray Nozzle. Not only will it help you to determine exactly how much water you are giving your plants, but the built in meter will help you save lots of money by providing you a measurement of the amount of water you are using.
A great way to ensure that both your garden and water usage are green, without breaking the bank on your watering patterns
Product Specifications
Dimensions:          4.5 x 3 x 8 inches
Weight:                   10.4 ounces
Shipping Weight: 1 pounds
Sprayer with 4 precision spray patterns: soaker, shower, cone & flat
References: Drop Water Usage Monitoring Garden Spray – Amazon