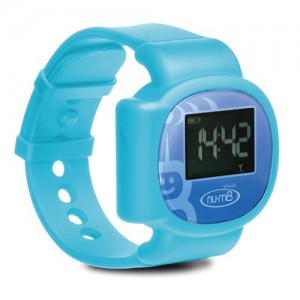 On the weekend, we had another amber alert for a lost child. Unfortunately it is a parent's worst nightmare. Fortunately the child was located (unhurt).  This incident got me thinking about what options are out there for parents to keep an eye on their kids.
With summer just around the corner, kids will be playing outdoors more and more and for the parents it is getting to be more difficult to keep track of your children all the time.
Nu·m8 (or as it is pronounced new mate) is a device designed to help alleviate some of the challenges in keeping track of your child. It is a children's watch with a GPS locator device. Should either your child wander out of your preassigned "safe area" or should the watch be removed unexpectedly, you will receive an email and / or text, SMS alert from the nu·m8 services.
The concept behind the system is quite easy. You are simply required to register your email or mobile number with nu.m8 Lok8u pinpoint services in order to utilize the services. Secondly you activate the watch. You now can keep track and locate your son or daughter at any time through
1) The customer portal at Lok8u.com and view their current location on a map,
2) Receive their location via text message using your mobile phone.
nu·m8 utilizes GPS and GSM technology to locate your child indoors, outdoors, in the US as well as globally.
in order to send unlimited location requests–via the web or your mobile phone.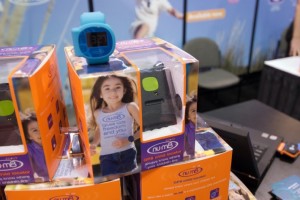 Product Specifications
Weight 1.8 ounces
Product Dimensions 1.4 x 1.4 x 0.6 inches
Item model number NUM8-BLUE
Warranty 365 Days (Parts) / 365 Days (Labor)
Splash Proof resistant to minor and accidental splashes.
Not recommended to be worn for swimming
References: Child Locator GPS Watch