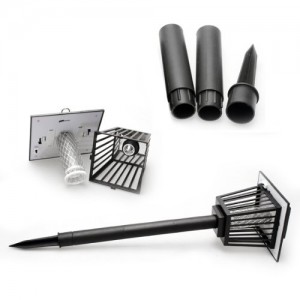 Gizmo readers, with the last remnants of winter melting in the garden we all know that the nasty season of those pesky mosquitoes is just around the corner.
This year I plan to upgrade my backyard coverage with the Vktech Solar Powered Insect Lantern. The lantern displays a bug attractive purple luminescence that will vaporize them with over 1,000 volts.
Given that it runs on solar power and that the solar panel on the zapper is water-proof  you can also take the Vktech Lantern camping. A great father's day gift that will give hours of entertainment for the family.
Product Specifications
Lantern Top Size: 150mm x 150mm x 170mm (L x W x H)
Weight:   15.8 ounces
Battery Life:   8 hours once fully charged
Color: Black
Light color: 2 led royal purple,1 led white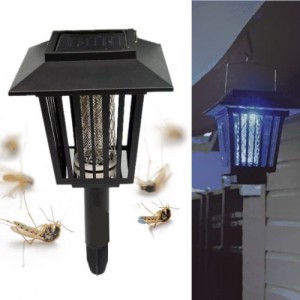 References: Solar Powered Mosquito Bug Killer Repellent Lantern on Amazon