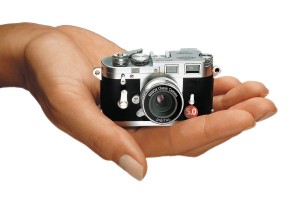 Whoever said that good things come in small packages must have owned this camera.
The MINOX Leica 5MP Digital Camera is a fantastic product. This 1/3 miniaturized version of the famous Leica M3 from 1954 has all the pizazz for about 1/20th the price of its larger version.
The Leica camera comes with an in built SD card slot, cables and 1.5″ screen. In addition to its various features such as 4x digital zoom and 10 sec self timer, the biggest feature of this camera is that it will not take much space in your travel bag.
This camera will be great for your vacations, weekend getaways or if your James Bond great for your next assignment.
Product Specifications
Dimensions: 2.9 x 1.1 x 1.7 inches
Weight: 3.8 ounces
Resolution: 5 MP
Optical zoom: 1 x
Comes in a metal tin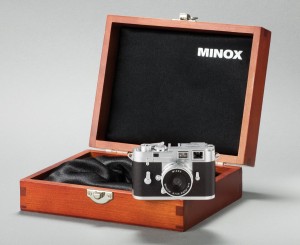 References: MINOX Leica Digital Camera on Amazon