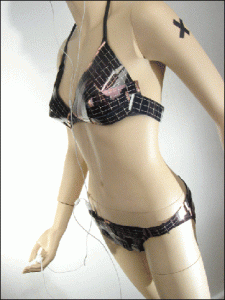 In an earlier post we talked about some TEC or Technology Enabled Clothing created by ScotteVest.  Although the jacket is a fantastic product we started to surf looking for the latest trend in Technology appropriate fashion for summer .
Created by Andrew Schneider, the Solar bikini is technology intelligent so that it can charge your MP3 or portable mobile device.
Specifications:
Material     1″ x 4″ photovoltaic film strips
Interface     Standard USB connection
Sizes:         Medium-sized
Status:      Concept device
Waterproof
Unfortunately for us, most likely it will not be ready for mass production for the summer of 2013, so perhaps this is a long term purchase in 2014.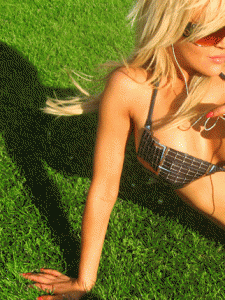 References: The Solar bikini