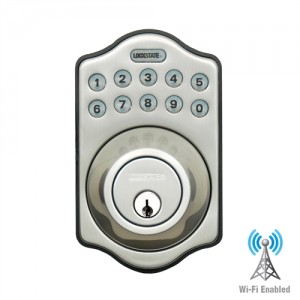 On the weekend we went to a door lock store to purchase some key locks for our house. The owner of the store showed us a demonstration of a cool key lock made to us by our friends at LockState.
The LockState LS-DB500i is the worlds first WiFi Deadbolt Lock. Through your
internet connection you can lock and unlock your door remotely. With the LockSafe Resort Lock Software management you can assign schedules.
For example you set up for your cleaning company to only grant access on Wednesdays from 12pm to 5pm. That code would not provide access during any other time. This is a great idea for people who have cleaners or other service staff entering their house when they are not there.
Through your computer or mobile phone you can set, edit or delete temporary access codes. The LS-DB500i also allows you to receive text alerts when codes are used.
Product Specifications
Requires 4 AA batteries
WiFi protocol 802.11g
Issue multiple one-time and permanent codes at once.
Change password, code and lock settings
Receive alerts when a code has been used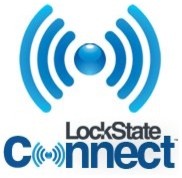 References: LockState Connect LS-DB500i WiFi Deadbolt Lock