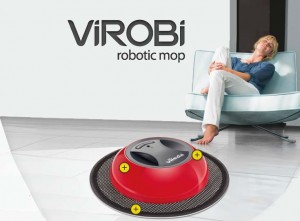 Having two teenagers and pets in my house sometimes I wished I could afford a maid to help keep the house tidy.
Well our friends at Vileda have come up with a solution. The Virobi sweeping robot collects dust through an electrostatic cleaning pad on the bottom of the robot. The unit comes with two cleaning programs. The first one is a simple 30 minute program for tidying up. The second one is more teenager applicable, a 120 minute cycle.
Unfortunately right now, the Virobi seems to be available only north of the US border in Canada.
Product Specifications
Dimensions: 30 x 7,5 x 30 cm
Weight: 553g
2 year warranty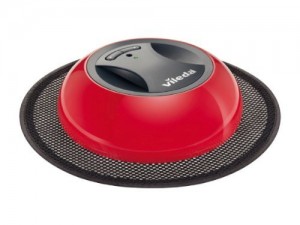 References: ViROBi the floor cleaning Robot