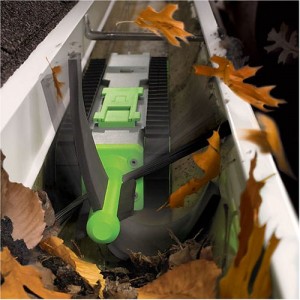 It is official. Spring is here and it is time to start cleaning up New Gizmo Blog style. On the top of our house and list is the iRobot Gutter Cleaning Robot.
Simply insert the remote-controlled robot into your gutters and power on. The robot will use its powerful 500 rpm auger to remove the leaves, mud and other unwanted from your gutter. Small enough to move under any supports installed in your gutter, but large enough to cross the downspout openings.
Using with your iRobot Gutter cleaner will make spring cleaning really fun. But make sure you don't tell your kids cause they may want to get into the action.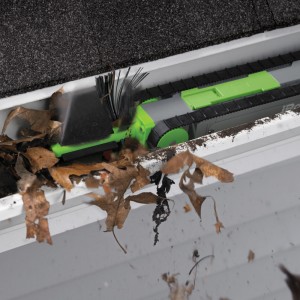 Product Specifications
Dimensions: 2 1/4″ H x 3 1/4″ W x 19″ L.
Weight:  5 pounds
CLEAN modes: Manual or Automatic
Power: 4-stage auger spins at 500 RPM
Coverage: 100′-range handheld remote
Robot Battery: Rechargeable battery that runs for one hour after a 15-hour charge.
Remote Battery: Two AAA batteries
waterproof in up to eight inches of water
References: The iRobot Gutter Cleaning Robot on Amazon