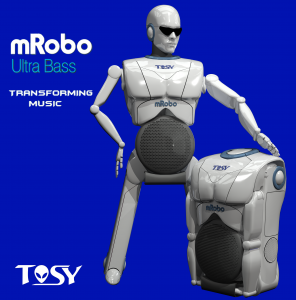 In previous blogs we've talked about robots that clean your floor and robots that clean your gutters and even mows your lawn. Well here is a robot that doesn't do any manual labor for you.
The mRobo Ultra Bass simply dances ! ! !
First unveiled with pop star Justin Bieber at CES 2012, we had a chance to see this cool gizmo at the 2013 CES in Vegas.
A combination of a speaker immersed with a robot that dances, this device moves and groves to the music. At the CES they had mRobo moving with some sick dance moves to Gangnam style and Maroon 5.
Although a little expensive for a child's toy, in terms of practical applications mRobo would be great for corporate advertising. However this blogger would love to see this robot superstar entered into the next Dancing with the Stars competition in the fall of 2013.
Product Specifications
Memory: 2 GB or ~500 songs
Dimensions: 10cm x 16cm x 20 cm)
Weight: 3.3 pounds
Ports: USB port
Wireless: Bluetooth
Integrated speaker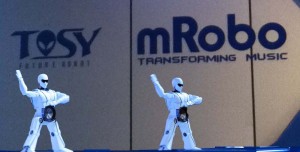 References: mRobo Ultra Bass