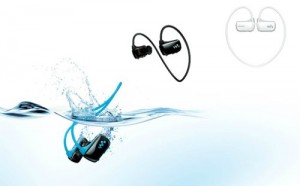 Talking to my son about retro gadgets (i.e. the first cell phone, the typewriter) we got on the subject about what devices we used to listen to music before the first MP3 player. We got on the subject of the Sony Walkman (1979) and what a revolutionary portable music device that was.
Looking on the internet, it seems that Sony has come back with a new portable MP3 player that is geared towards the active lifestyle of today.
The Sony NWZ-W273 is a portable 4GB Waterproof Sports MP3 Player. This slim one piece music player can be worn while jogging or swimming and is wire free. Simply attach the Walkman to your PC or Mac's Hi-Speed USB 2.0 interface and synch up your play list (iTunes, Windows Media or Internet Explorer) with the device.
The navigation buttons on the NWZ-W273are easy to use while you are exercising. Navigating through your music songs or folders are as easy as a quick tap.
Product Specifications
Dimensions 5.2 x 4.5 x 1.6 inches
Weight: Approx 29g (1.1 oz)
Memory Size : 4 GB
Battery Life: MP3 @ 128 kbps Approximately 8 Hrs.;
Power Type: Built-in Rechargeable Li-ion Battery
Interface: Hi-Speed USB 2.0
Audio Format: MP3 / WMA / AAC-LC / L-PCM
Waterproof: Up to 2M
Colors: Blue, White, Pink, Black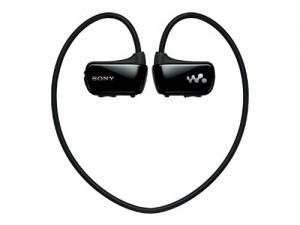 References: Sony Walkman Sports Player NWZ-W273