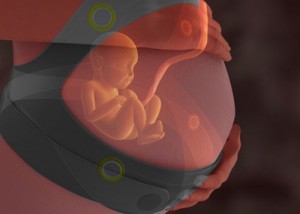 My kids are now grown up. When my wife was pregnant and after the birth we used to play music to stimulate the baby's brain developmental growth. Of course back then there was no such thing as mp3 players.
We used an archaic approach of placing the music directly on the mother's belly. Research shows this approach may be unsafe as there is too much sound concentration at that location.
Recently we discovered that a friend of ours is expecting a baby. Looking on line for gifts for them I came across the Ritmo Pregnancy Audio Belt.
A fantastic gadget, you simply connect the Pregnancy belt through the audio cable to your MP3 or smartphone and you will be able to play the music through the four-speaker surround sound belt directly on to the mother's abdomen.
The Ritmo Pregnancy Audio Belt system has a unique solution to this concentrated audio problem. It places four speakers in different locations across your belly, instead of one or two specific concentrated areas.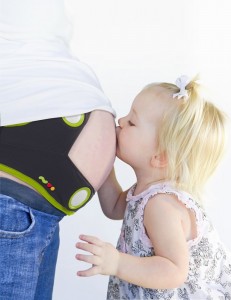 Product Specifications
Height: 4.8 inches
Weight: 4.8 inches
Depth: 4.72 inches
Weight: 11.2 ounces
Compatible with any 3.5 mm MP3
References: Ritmo Pregnancy Audio Belt on Amazon