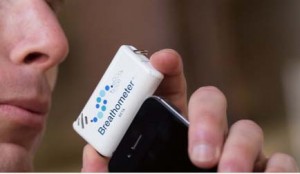 One of my nephew's is graduating this year and we had the customary uncle nephew talk.
No not that talk. We talked about how he should be responsible at his graduation with respect to alcohol.
However, unfortunately we know that there will be a percentage of those who will drink and some will make the wrong decision to drive.
Well our friends at Breathometer have developed a device that will save a few lives. At the size of a car key, this device interfaces with your smart phone and lets you know if you are intoxicated. Here's how it works.
Simply Plug it in.
Blow into the device
Your smart app will tell you your blood alcohol level
Unfortunately neither the device nor the app will take away your keys or disable your car if you are over the limit.  It is still up to the driver to make a smart decision.
The Breathometer won't be ready for the spring prom. Although pre-orders are being accepted today, early shipping of the device is expected to be in the fall of 2013.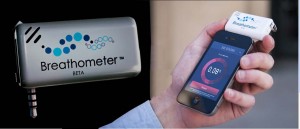 Product Specifications
Interface: Headphone port of your smartphone
Price: ~$20 per device
Dimensions: Size of a car key
Compatibility: works with iPhones and Android devices
References: Breathometer