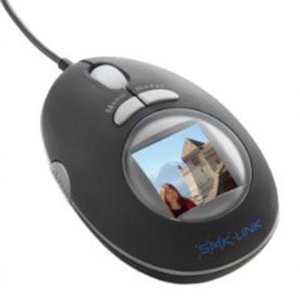 Gizmo readers, if you are looking for the perfect gift well the good news is your search is complete.
Instead of buying the traditional flowers or a trendy digital photo frame, you should consider the Digital Photo Frame Mouse from SMK-Link. This light (1.6 ounces) mouse has a 1.5-inch TFT-LCD display and is capable of storing up to 100 auto-compressed photos.
A great mother's, father's or birthday gift.
Product Specifications
Dimensions: 8.4 x 6.8 x 2.2 inches
Weight: 1.6 ounces
capacity: Up to 100 auto-compressed photos
Display: Built-in 1.5-inch TFT-LCD display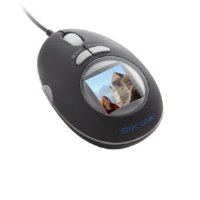 References: Digital Photo Frame Mouse