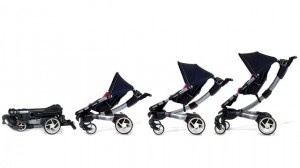 Just has man has evolved in intelligence so would it make sense that strollers have evolved technologically over the years.
The latest in baby mobility from 4moms is the Origami. Described by this blogger as the Taj Mahal of baby strollers it encompasses everything a parent could dream of and more.
The LCD Dashboard provides parents with information on temperature, speed and distance covered. Built with day lights for the safety of the runner and night lights to illuminate the pathway in front, this stroller provides the ultimate in security for parent and child.
For the parent on the go, the Origami has s self charging Generators to power your portable phone. The generators are in the rear wheels and charge the Origami while you walk
The ultimate of the design is the Power Folding option opens and closes the Origami at the touch of a button.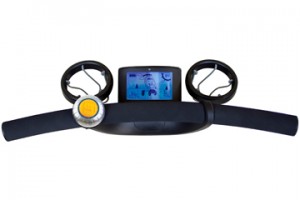 Product Specifications
Dimensions (Open): 41″L x 28″ w x 39″ h
Weight: 27 lbs
Power Folding: Opens and closes itself at the touch of a button.
Day Lights: Running Lights
Night Lights: Pathway Lights turn on automatically
LCD Dashboard: Thermometer, Speedometer, trip Odometers
Cell Phone Charger
References: 4Moms Origami Stroller on Amazon