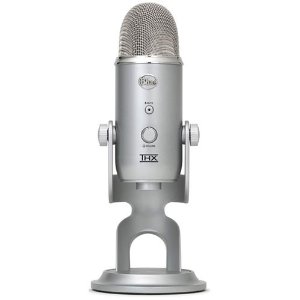 A combination of new technology crossed with a Gatsby style look, the
Yeti USB Microphone created by Blue Microphone is a throw back to an era of elegance.
A studio like audio through a digital USB interface provides the user with multiple sound recording options:
  o  Cardioid – suited to podcasts, sung vocals, and other voice work
  o  Omnidirectional – great for recording bands, picks up sound equally from all directions
  o  Stereo – uses both the left and right channels
  o  Bidirectional– ideal for recording musical presentations, records from both the front and the rear of the microphone
As complex as the sound pattern mode recording options, using the Yeti is as simple as plug and play. This device provides support for both Mac and PC operating systems.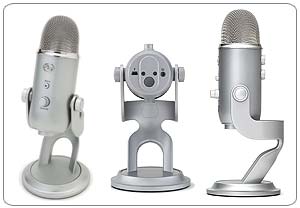 Product Specifications
Dimensions: 5 x 5.5 x 10 inches
Weight: 3.5 pounds
Mute button
Adjustable Microphone gain control for varying volumes
Support: Windows 7, Windows Vista, Windows XP (Home and Professional), and Mac OS X (10.4.11 or higher)
References: Blue Microphones Yeti USB Microphone on Amazon