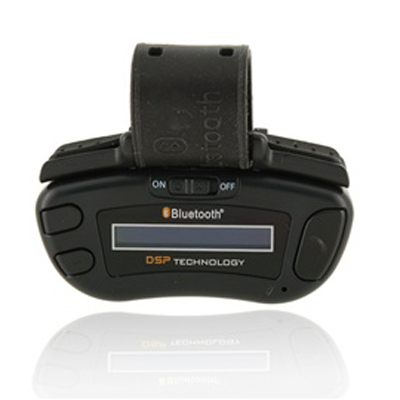 All our Gizmo readers that commute daily can relate to my blog today. Nothing irritates me more than seeing someone driving a car and looking down on to their phone to make a phone call or texting.
Our friends at DSP Technologies must have run into the same problem. They have come up with the Bluetooth Speaker phone that sits on top of your steering wheel.
With a battery life of 6 hours talking time (or 240 hours of standby) this device can even challenge the hardiest of carphone talkers.
Well with one problem resolved, I have one more to find a solution for. The bluetooth speech to text SMS speakerphone. Perhaps a easier solution for these drivers would be to pull over and have someone else text.
Product Specifications
Bluetooth specification: V2.0
Dimension: 87 x 76 x 30mm
Battery: built-in 600 mAh li-ion battery
Can scroll the last 10 numbers of calls
Store 200 numbers and call back
References: Bluetooth Auto Steering Wheel Hands Free Speakerphone