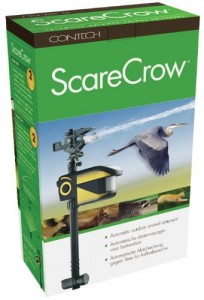 This past weekend we have been getting ready the backyard for summer use. Once again this year we seem to have problems with the pesky creatures living next door in the forest.
In addition to your standard dogs and cats that may visit our yard, we have problems with raccoons, skunks, groundhogs and gophers and large crows and a few others that like to nibble on our vegetables and flowers.
This year we hope to keep them at bay with the Scarecrow Motion Activated Sprinkler.
Once an intruder is detected, this device Sprays animals in a 1000-square-foot area day and night. They can also be daisy chained in order to have a larger coverage.
In addition to a more humane method of dealing with these animals it will protect you from the unpleasant results you get from surprising any skunks that may be in your garden.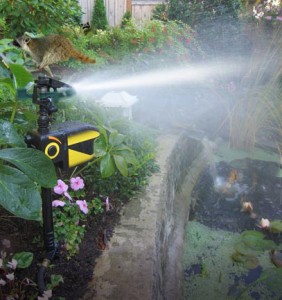 Product Specifications
Dimensions: 12.6 x 7.3 x 3.6 inches
Weight: 1.4 pounds
Warranty: Two year limited
Battery: 9-volt battery
Sprays animals in a 1000-square-foot area day and night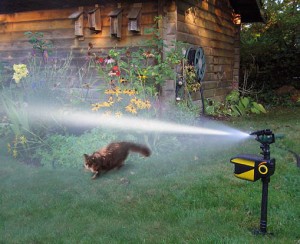 References: Scarecrow Motion-Activated Sprinkler on Amazon