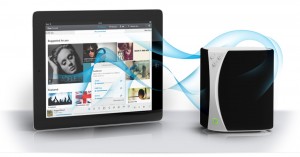 Looking for a great speaker without the cables. Well our friends at Pure have come up with a device for you.  The Jong S3 is part of the Jongo Wireless Family.  This a portable wireless speaker provides the user with 360 degrees of vibrant and rich sound.
Bluetooth, Wi-Fi and Ethernet enabled the Jongo S3 will allow your computer or mobile devices to synch up with the Jongo S3 speakers strategically place in your room.
The configuration is customizable. You can either use each of the speakers as standalone devices or connect to them all as synchronized speakers.
Product Specifications
Dimensions w 131mm x d 139mm x h 135mm
Weight 1.25kg with ChargePAK, 1.0kg without ChargePAK
Display 1″ LCD Display
Wireless 802.11b and 802.11g supported with WEP and WPA/WPA2.
A2DP Bluetooth support via supplied USB dongle
Ethernet connectivity
10 hours of battery life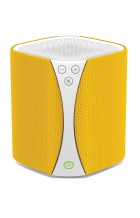 References: Jongo S3 Wireless speaker on Amazon