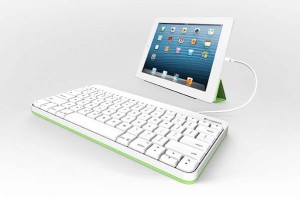 Just off the press from Logitech, the new wired keyboard for iPad and iPad mini.
For under $60 this keyboard is a great accessory to enhance the usage of your iPad. With a cable length of 40 cm the end user can sit at a comfortable distance and type.
Although a great gift for the student using the iPad, this device is not limited to classroom use only. It works great outside in the summer weather also.
Unfortunately the Logitech Wired Keyboard for iPad with the Lightning Connector is expected to be available in the U.S. in August 2013, for a suggested retail price of $59.99. The Logitech Wired Keyboard for iPad with the 30-pin Connector is expected to be available in the U.S. in October 2013
Product Specifications
Dimensions: Length: 288.28m; Width: 139.69mm; Height: 21.32mm
Weight 344g
Cable length: 40cm
30-pin connector – iPad 1, 2, iPad (3rd Generation)
Lightning connector – iPad (4th Generation), iPad mini
3-year Limited hardware warranty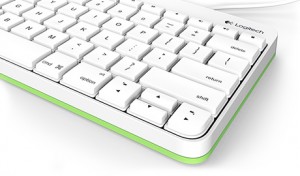 References: Logitech Wired Keyboard for iPad