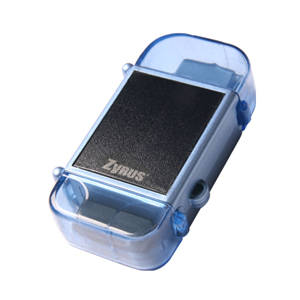 We all know that solar is one of the energies we will be able to use to charge our devices in the future. Well the good news for us is the future is here today.
Created by Korean company Shinmyung Digital, the Zyrus Solar One is a multi-mobile solar charger with built-in auxiliary battery.  Small enough to carry in your hand, but powerful enough to charge your phone for 15 – 20 hrs (standby) or 20 – 30 mins (talk time).
This environmentally friendly device will charge any cell phone that uses a 24 pin connector for recharging.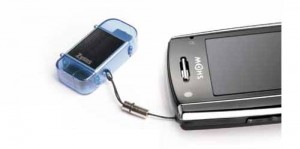 Product Specifications
Dimensions: 48.5 mm L X 27.5 mm W x 12.5 mm D
Weight 13g
Colors: Sky Blue, Metal Silver
Charging by sunbeam or USB
Battery Capacity Li-Ploymer 210 mA
Recharging for USB : about 20 min
Recharging for Sunbeam : 3~5mins talk after recharging 1 hr
Input USB(5V) or Sunbeam
Output 4.2V~3.7V
References: ZyRUS Mobile Solar Charger