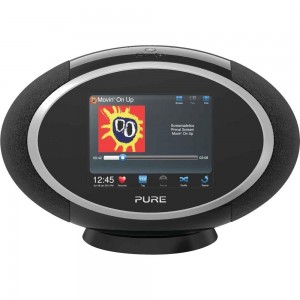 My wife likes to listen to radio stations from around the world both for the music and for the news broadcasts.
I have been looking for a system for her birthday that is easy to use, elegant in design (to match our living room) and engineered to provide a rich sound from when listening to music.
Looking at recommendations by friends I have been leaning towards the Pure Sensia 2000D Wireless Music and Radio system. In addition the system supports instant and timed recording of live internet radio to USB memory sticks. The touchscreen can be used to show slideshows, weather reports, twitter or Facebook feeds or any photos stored online on Picasa.
One of the cool features is that Sensia 200D Connect also allows you to listen to thousands of global internet radio stations. In addition it has many other features such as an input port for mp3 players, a screen clock and kitchen timers.
Product Specifications
Dimensions: 7.1 x 11 x 6.5 inches
Weight: 4.2 pounds
Apps for Facebook, Twitter, Picasa, RSS feeds
Music streaming from your computer
Internet radio, on-demand programs, podcasts and evocative Pure Sounds, plus FM radio
30W RMS of digital quality sound
Remote control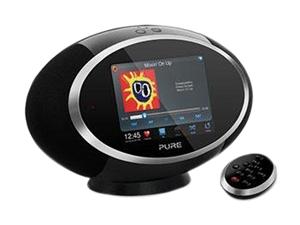 References: PURE VL-61793 Sensia 200D Wireless Internet Radio System