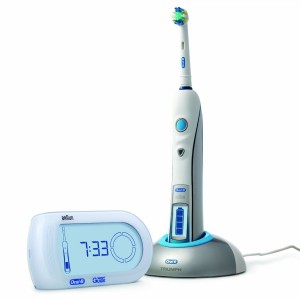 Here is a great new power tooth brush I was given a demo on While at the dentist last week.
The Braun Triumph Professional Care 9900 Power Toothbrush with Smart Guide us a rechargeable toothbrush with wireless digital brushing guide unit.
It is the new digital version of your parents. The remote wireless display on the tooth brush that tells you when you're brushing too hard, when to switch sides and how long to brush.
Given the cost of dentist visits, this device will pay for itself.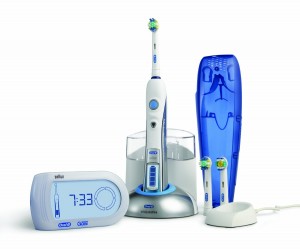 Product Specifications
Item Weight: 3 pounds
Single charge lasts 14 days; 4 Brushing modes
Wireless guide shows how long to brush
Charging base with storage for brush heads
References: Braun Triumph Professional Care 9900 Power Toothbrush with Smart Guide