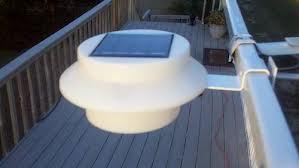 New Gizmo readers, over the last few days we have been working on the getting the garden ready for the summer season.
Looking at our existing solar lamps we have problems with their both their luminosity and their positioning. Our solar stick lights are a pain, because they do not provide much brightness and I have to constantly remove them when mowing the lawn or adding bark mulch to our flower beds.
Online I have found the perfect replacement solution. Solar powered lights that can be attached to your gutters, fence, garage or shed would provide both a great esthetic solution but also an ideal security lighting solution for walking and opening the doors.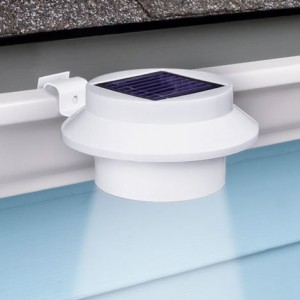 Product Specifications
Dimensions: 3 x 3 x 4 inches
Weight: 1 pound
Approximately 3 inches by 5 inches in diameter
Water Resistant
References: Solar Gutter Night Utility Security Light