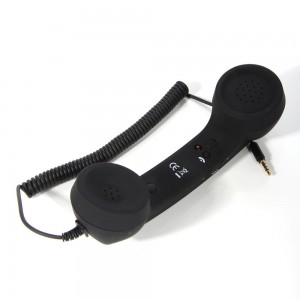 Here is a cool old school device that works with your high tech mobile devices.
The retro handset designed by the French designer David Turpin will work with your mobile phone.
Simply plug the headset into the 3.5mm audio jack on your phone. Device compatibility includes mobile phones and computers, including iPhone, BlackBerry, iPad and latest MacBooks.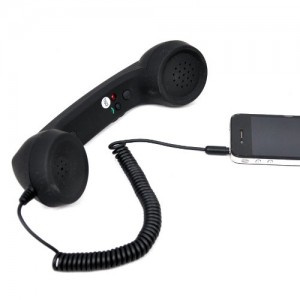 Product Specifications
Dimensions: 4.9 x 3.5 x 10.3 inches
Interface : 3.5mm jack
Noise-reducing technology
Eliminates up to 99 percentage of the radiation absorbed
One touch button for convenient pick-up/hang-up
References: Retro USB handset for Mobile phone