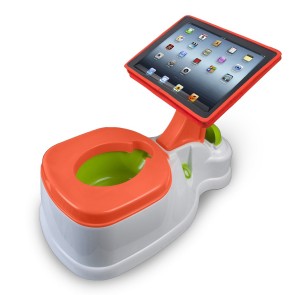 A close relative of mine is expecting their first child and I have been looking for a baby gift for them.
One of the challenges is that I don't know the gender of the child. I do know however both of the parents are very technologically astute parents.
Looking online I came across a perfect gizmo gift for toilet training the child. The CTA Digital 2-in-1 iPotty with Activity Seat for iPad will keep their baby busy when he or she wants to get down to business.
Easily adjustable, easy to clean and comfortable this nouveau techno potty protects the iPad and keeps your child occupied.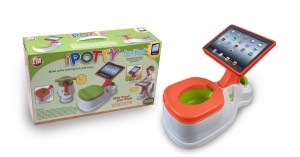 Product Specifications
Dimensions 19 x 10.5 x 12.5 inches
Weight 2.6 pounds
Adjustable stand securely holds and helps protect iPad while kids play
Clear touchscreen protector guards against smudges and messy hands
360° Rotating stand easily switches between horizontal and vertical views
References: CTA Digital 2-in-1 iPotty with Activity Seat for iPad