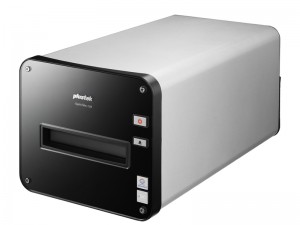 Gizmo Readers, my dad is a traditional photographer. He still has thousands of slide photographs in his work area.
In past I have purchased him a digital slide to pc scanner. However the images scanned have been disappointing. Whether it be the resolution or the color, the output of the scanned image is far inferior to the input of the slide (even to the naked eye).
So I have been looking for something better, that is user friendly for my father to use.
Plustek has come up with the OpticFilm 120 film scanner which scans both 35mm and 120 film formats. Although little bit more expensive than the competitive imitators, the output from the device is worth the additional investment. If you are looking at price, the dynamic range of 4.01, coupled with measured resolution of 5300 dpi provides image quality approaching the image quality previously only found in drum scanners costing over $10,000.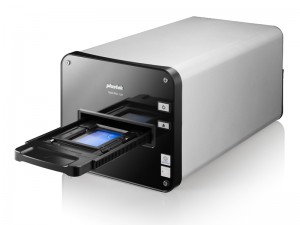 Product Specifications
Dimensions (W x D x H): 210 x 374 x 189 mm
Weight: Approx. 5.7 Kgs
Scanning Area (W x L): 60 mm x 120 mm
Scans 35mm and 120 film formats from 6×6 to 6×12
PC Operating Systems: Windows XP / Vista / 7 / 8 Intel-based Mac OS X 10.5 / 10.6 / 10.7 / 10.8
Maximum Input 10600 dpi
Maximum Output:5300 dpi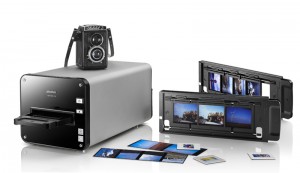 References: Plustek OpticFilm 120 film scanner