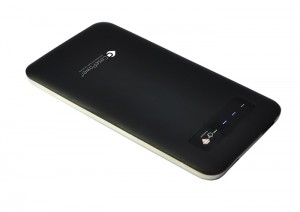 The iPad is a fantastic travel tool especially to keep your kids busy on the plane. One challenge is the battery capacity of the iPad on long plane trips.
A recent addition to my travel case is the Battery Booster for the iPad. This ultra thin (7.5mm) battery designed by Case Power works with the gambit of apple products including the iPhone, iPad, Tablets and most other Smartphones.
I purchased the blue model.  However, the booster comes in other colors such as Black, Pink and Lavender.  I have found the charging capacity of the booster provides my iPad an extra 4 hours which is great to watch another movie or two on the plane.
SPECIFICATIONS
Weight: 117 gram / 4.13 oz
Size: 116 x 65 x 7,5 mm / 4.56 x 2.55 x 0.29 in
Material: All Aluminum housing and durable Design
Power ON/OFF function
Color: Black
Celltype: Li-polymer
Input: 5V/1A-Standard USB
Output: 5V/1A-Standard USB
Capacity: 4000 mAh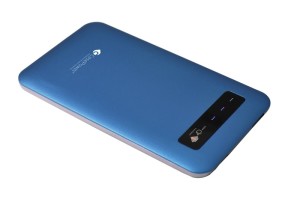 References: Case Power Battery Booster for the iPhone, iPad, Tablets and most other Smartphones