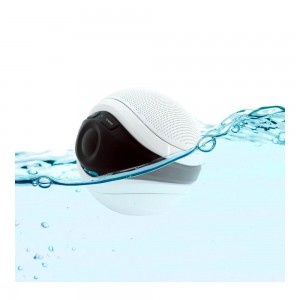 Just in time for summer a great device to enhance your listening pleasures while swimming in your pool.
Elegant, float-able, waterproof 900mhz speakers created by Cables Unlimited, provide you with a deep, crisp sound from up to 150 feet away, with no line of sight limitations.
One of the cool features of these speakers is that you can configure the speakers and transmitter to run on the same frequency which enables you to add as many additional speakers to your pool audio configuration.
Product Specifications
Dimensions: 12″ L x 8″ W x 8″ H
Weight: 3.8 pounds
Speaker Connectivity: Wireless
Signal: Clear signal up to 150 feet away, with no line of sight limitations.
Batteries: Speaker 6 AA cell alkaline batteries, Transmitter 4 AA cell alkaline batteries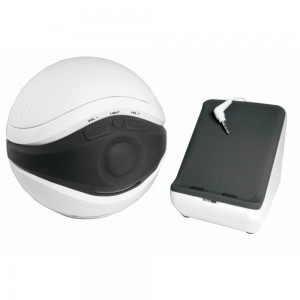 References: Audio Unlimited Wireless Floating Pool Speaker