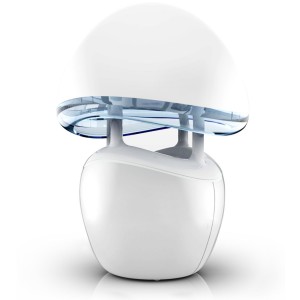 One of the negative aspects of summer are those nasty mosquitoes that seem to appear everywhere. With the threat of West Nile Virus on the horizon, these nasty pests become also a health hazard also.
Well Taiwanese company InaTrap has designed a Electronic Insect Killer that uses the latest in gizmo technology to attract and then terminate those insects. The InaTrap Electronic Insect Killer uses LED light and a photo-catalyst reaction that produces minute levels of CO2 to attract mosquitoes.
Elegant looking, this light is a perfect outdoor enhancement to your backyard furniture. In addition to its design, the noiseless operation will ensure that your guests are protected by this hidden protector.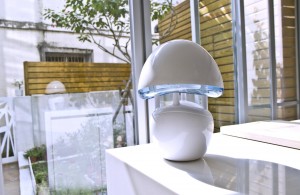 Product Specifications
Dimensions: 8.5 x 12.4 x 8.3 inches
Weight: 2.2 pounds
Functions: on, 12hr cycle, off
100% Noiseless operation
One-year Limited Manufacturer Warranty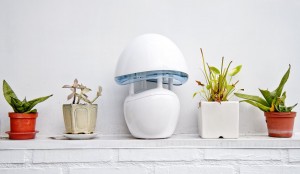 References: INADAYS InaTrap Electronic Insect Killer and Elegant Night Light