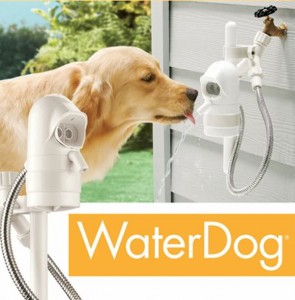 With the dog days of summer upon us and the intense humidity making it difficult during the day, WaterDog the automatic outdoor pet drinking fountain will ensure that your pet is kept cool
The sonar proximity sensor will automatically turn on the water when your dog is near, and turns it off again when it leaves.
The WaterDog can be easily attached to your facet without tools and its height can be adjusted to suit your dog's requirements.
Product Specifications
Dimensions: 11.2 x 3.5 x 7.5 inches
Weight: 2.3 pounds
Batteries 4 C batteries required.
Senses your dog's presence within a 40-degree angle in front of the unit, and up to 3 feet (1 meter)
Fully adjustable height.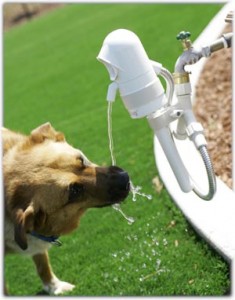 References: Contech Automatic Outdoor Pet Drinking Fountain