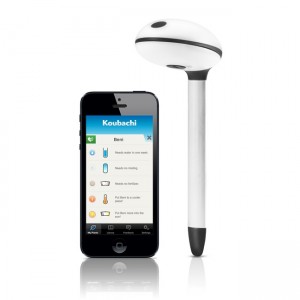 With this heat wave we have been experiencing in North America, there is concern about its effects on our garden and plants.
Here is a great tool called the Koubachi Wi-Fi plant monitor. This device monitors ambient temperature, soil moisture and light intensity. The great thing is you can use one sensor to keep an eye on multiple plants.
The information from the sensor can be monitored through the Koubachi iPhone App (AppStore), stored on the cloud and tracked through the Koubachi Web App (mykoubachi.com).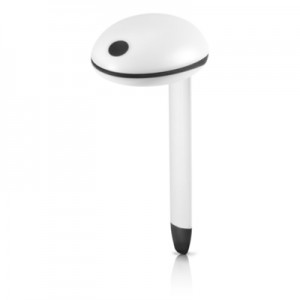 Product Specifications
Dimensions: 2.8 x 7.7 x 3.3 inches
Weight: 2.4 ounces
Wireless : Wi-Fi: 802.11 b/g @ 2.4 GHz
Security protocols: WEP, WPA, WPA2
Power: 2x 1.5V batteries (AA) included
Temperature Control: Temperature (-20°C to +50°C)
Moisture Control: Soil moisture (0 to 1000 hPa)
Light intensity (0 to 200 kLux)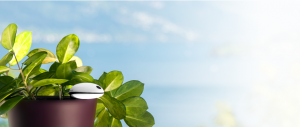 References: Koubachi Wi-Fi Plant Sensor