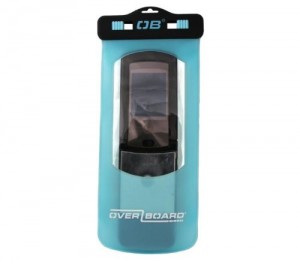 The word to describe this summer is "wet". The last few weeks we have experienced endless intense rain showers. One thing that it has taught me is that we need to have good protection not only for ourselves but also some water proof protection for our technology.
The OverBoard Waterproof Phone Case will protect mobile devices 4.9-Inch High and 6-Inch circumference around. Perfect for your Samsung Galaxy 4 or iPhone 5.
Not only is it waterproof but it is guaranteed submersible to 19ft 6m.  A great accessory for when you take your mobile phone with you when you are fishing, canoeing or even white water rafting.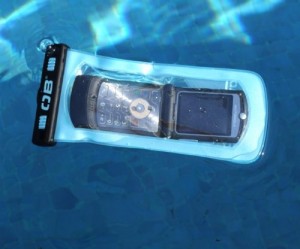 Product Specifications
Size: Phones 4.9-Inch High and 6-Inch circumference around
100-Percent Waterproof
Guaranteed submersible to 19ft 6m
Class 5 Waterproof
Will float if dropped in water
Constructed from soft Poly-Urethane
Seals tight with the updated Easy Grip surface of the Slide Seal System
Transparent front window allowing full use of phone features
Make & take phone calls when phone is sealed in iPhone case
Keeps out dust, sand, dirt and water
Perfect for iPhones and similar-sized or smaller phones
References: OverBoard Waterproof Phone Case