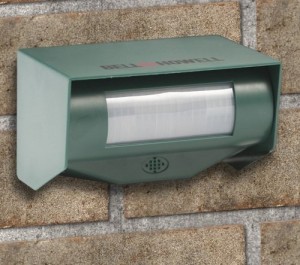 With the wild and crazy weather we have had this summer, the animal population is out in force in my garden in the back and for dessert are munching on my garbage bags out front.
Here is a environmentally friendly Motion Activated Pest Repeller that repels raccoons, skunks, deer, squirrels, rabbits, mice, rats, stray dogs and stray cats. This weatherproof utility repels animals from 30 feet away. It works both day and night and the solar batteries are rechargeable.
You can either use the supplied stakes or mounting brackets which makes it for easy mounting on your wall or tree.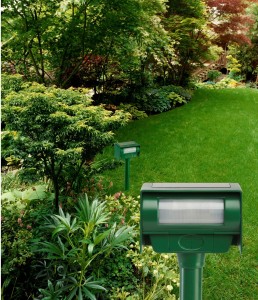 Product Specifications
Dimensions: 6 x 6 x 4.5 inches
Weight: 1 pound
Weatherproof plastic housing
Wireless and solar powered
Works both day and night
Mounting bracket in back for easy mounting on wall or tree
Built in infrared motion detector
Repels animals from 30 feet away,
References: Bell + Howell 50104 Motion Activated Ultrasonic Solar Pest Repeller