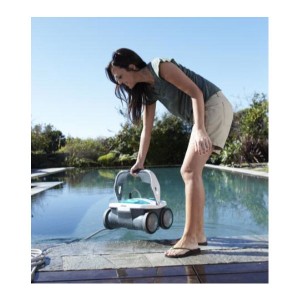 As the heat cranks up and we slip into the pool, only one thing can damper our spirits. The job of cleaning the pool.
Well our friends at iRobot have once again come up with the ultimate in robot cleaning wizardry. The iRobot Mirra Pool Cleaning Robot is the simplest in pool cleaning tools. Simply drop Mirra into the pool, push the CLEAN button and off it goes on the optimum cleaning cycle for your pool. Having seen one in action I was amazed as to how efficient Mira was.
If things could not get any easier, Mira requires no installation, so it works without suction lines or other modifications to existing systems.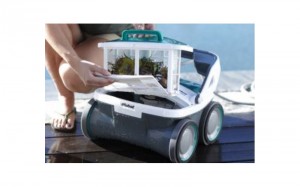 Product Specifications
Product Dimensions: 16 x 13.8 x 12.1 inches
Weight: 20 pounds
Self-Contained Vacuum, Pump And Filter System
Active Scrubbing Brush: The 4:1 gear ratio provides active agitation
Two Powerful Motors: One motor to drive the robot and another to pump and filter 70 gallons of water per minute
Optional Large Debris Canisters for heavier pool clean-ups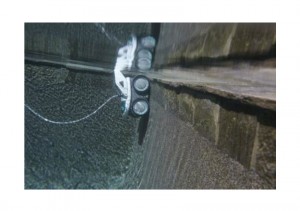 References: iRobot Mirra Pool Cleaning Robot