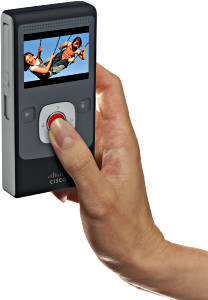 One of our readers who is a teacher, wrote to us about a Ultra HD camera they purchased for the classroom.
"From our budget we purchased 10 of them to use at our school and they are very easy to use. The high quality HD movies (and still photos). They are great investment and perfect for both teachers and students to use."
This teacher was looking for a camera to record lectures, experiments and demonstrations for their students. The Flip UltraHD Video Camera is a small camera that captures video at 720p HD quality. The 8 Gig in-bult memory allows for extended video recording (approximately 2 hours). The students leverage the cameras for video projects and presentations.
Thanks again for the email on this cool gadget for school.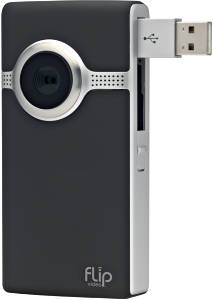 Product Specifications
Dimensions: 2.2 x 1.2 x 4.2 inches
Weight: 8.8 ounces
Connect the built-in USB arm to your PC or Mac to launch pre-loaded FlipShare software
Comes with 8 GB of built-in memory
Power up with the included Flip Video Rechargeable Battery Pack (recharges when connected to USB)
Backup Source: You can use 3 lithium AAA batteries for a backup source
Video: 16:9 widescreen, HD 720p (1280 x 720) at 60 frames per seconds (fps) progressive scan; recorded as MP4 files
References: Flip UltraHD Video Camera – on Amazon