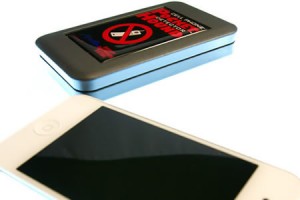 A great gadget for back to school. Unfortunately one of the negative aspects of smartphones is that it is a tool being used to help cheaters in school. Educators are having to be more creative in detecting cell phone use during tests and exams.
PocketHound cell phone detector will find and alert cell phone use (including texting) for a radius of up to 75 feet (~25 meters). It is also configurable with a silent detection alert, bright LED flashing or vibration. Small enough to be kept in your pocket and easy enough for just about anyone to use properly.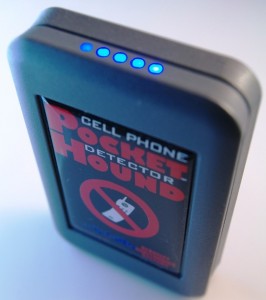 PocketHound is a great tool also for security tasks (court room, building, meeting), where recording and communication devices may be discouraged or banned.
Product Specifications
Dimensions: 4″ L x 3″ W x 1″ D
Weight: Under 1 lb
USB: Mini-USB jack for charging only
Receiving Modes: High-speed scanning of uplink cellphone
Bandwidth Resolution: 4 MHz
Radius of Coverage Area: 75 feet (~25 meters) under typical conditions
Software: PC Configuration Software
References: PocketHound Cell Phone Detector