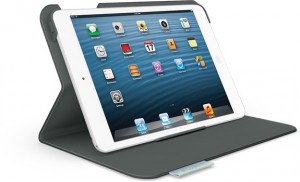 Tablets and mini tablets are becoming part of students classroom toolkit. The highly flexible apps make it great for simple tasks such as taking notes and recording lectures to more complex tasks such as editing and presenting video assignments.
Providing protection for your tablet is also very important. Logitech has come out with a Protective Case for iPad mini that is a durable and water repellant armor.
Light weight (only 196 g) this protective case will shield your mini from scratches, spills and accidental bumping.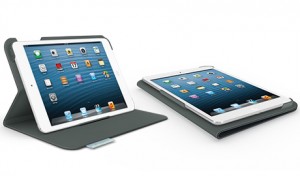 Product Specifications
Compatibility: Made for the Apple iPad mini
Height: 214 mm (8.346 inches))
Width: 148 mm (5.772 inches)
Depth: 14 mm (0.546 inches)
Weight: 196 g (0.432 pounds)
Colors: Carbon Black, Dark Clay Grey, Fantasy Pink, Acid Yellow, Purple, Flag Green
2-year Limited hardware warranty
References: Folio Protective Case for iPad mini on Logitech