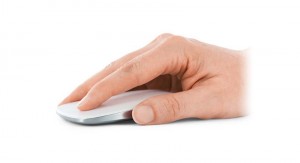 Having faced the challenges of airplane travel, I am always on the look out for smaller, thinner and lighter gadgets to save hand bag space and weight.
As if they were reading my emails, just of the presses Logitech has announced the release of its Ultra thin and sleek Touch Mouse.
Small and light enough to to slip into your pocket, yet elegant and easy enough to connect to your Mac or PC through Bluetooth. Can be recharged quickly through a one minute power charge via the USB port.
A must have Gizmo for your travel bag.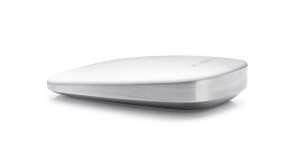 Product Specifications
Availability: U.S. September 2013; Europe November 2013
Colors: Black (T630 for PC) and White (T631 for Mac)
Mac OS requirements: Mac OS X 10.6.8 or later
Windows OS requirements: Windows 8 or Windows 7
Connectivity: Connect with the Bluetooth® and Logitech Easy-Switch™ Technology to your laptop
Rechargeable: Through the USB port (one minute of charge time)
References: Logitech Ultrathin Touch Mouse