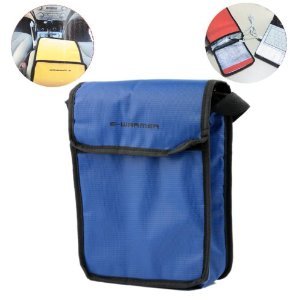 New Gizmo readers, back to school should not mean back to Old School cold lunches. A costly alternative would be buying your lunch from the cafeteria which can get pretty expensive.
A New Gizmo option that will translate to warm lunches at a cost friendly approach. The high tech Lunch Box with USB Warmer BAG Food Container is a great gizmo that will keep your kids lunch sizzling hot.
Simply plug the USB Warmer BAG on to a USB Power source (your computer, USB hub, car USB converter) and watch as the low power consumption device Warms up your lunch quickly and evenly.
In addition to schools this inexpensive device is ideal also for the office and picnics.
Product Specifications
Dimensions: 220mm x 175mm x 90mm (L x W x T)
Colors: Blue, Yellow, Red
Cable length: 160cm (Approx.)
Power: 5W (USB)
Package Includes: 1 x Food Warmer Bag
References: Lunch Box with USB Warmer BAG on Amazon