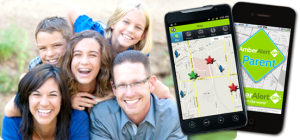 Today's family has working parents that may not always be at home to meet their children. In order to provide some comfort, our friends at Amber Alert have created the Amber Alert GPS V3.
This very small device can be slipped into your child's pocket or backpack and will allow you as a parent to be aware where your child is any time of the day. The smartphone app or tracking portal will provide you with detailed information on the path your child takes. The application is customizable so that you can receive an email or text for any alert events.
The Alert GPS also comes with a SOS button that can be triggered by simply pressing it. Great for not only situations where your child is being threatened but also for when your child has medical issues. A fantastic gadget that will provide your child with an additional layer of protection.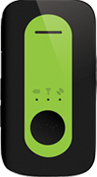 Product Specifications
Dimensions: H:2.8″, L:1.5″, W: .75″
Weight: 2.17 ounces
Housing:Polycarbonate Alloy/ABS
Standard Battery: 850 mAh Rechargeable Lithium Ion
Operating Voltage:-10C to +60C Functional
External Power Supply: micro USB charger
GPS: MTK 14 channel
Sensitivity: -160 dBm
Horizontal Accuracy: >1m
Time-to-first-fix: Average 60 seconds
References: Purchase the Amber Alert GPS Locator