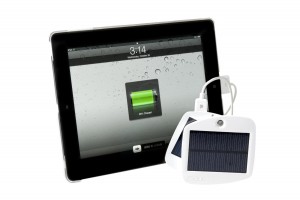 Trying to charge your mobile phone while sitting on the bus when you go to and from work can be challenging.
Our friends at Solio have come up with an environmentally great solution. The Solio BOLT battery pack and solar charger will ensure your phone will always have the energy it requires.
This device is also great for camping or picnics outdoors.  It will make sure that your emergency device will have the power it requires just in case you need it.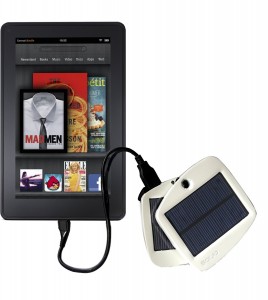 Simply connection the BOLT to your cell phone with its charging cable and fill up your batteries. You can recharge the bolt with using energy from the wall, your computer's USB or the Sun.
The BOLT has hole in the center that will allow it to act like a sun dial. Just insert your pencil through the center of the BOLT to easily prop towards the sun.
In addition to your phone it will charge your tablet and thousands of other popular USB powered gadgets.
Product Specifications
Dimensions: 3.5 x 3.5 x 1 in.
Weight: 5.3 oz.
Battery: 3.7V/2,000mAh Li-Poly
Color: Pearl White
Power: Max Wattage: 5 Watts
Charge Time via USB port/wall charger: 4 hours 30 min
Charge Time via Sun: 8-10 hours
Comes with: Micro-USB to USB Cable
References: Buy the Solio Bolt Solar Charger on Amazon